It's me with big bro. He's O.K. sometimes ... I guess ... well ... not all of the time ... but MOST of the time ... I guess

Aunt Marlene, Uncle Jeffrey, and my cousins are like my home away from home

Dr Steve is a really great uncle! He let me meet Brittany Spears at his office once, no lie

I don't know about you, but I can hardly make out Uncle Sonney, Aunt Cheryl, and my Taragin cousins. Who took this picture anyway?

Here's my immediate family. Is this a Kodak moment or what?

It's hard to tell, I know, but that's Uncle Steven, Aunt Laurie, and their crew
Aunt Sheila and Uncle Ivan are also super. My Goldberg cousins are older than me, but we're still pretty good friends

Here's my Aunt Judy with the rest of my Simon cousins. Everyone looks so nice!

They say that the best are always saved for last. How true. . . How true. . .
My Bubby is the greatest. I think the world of her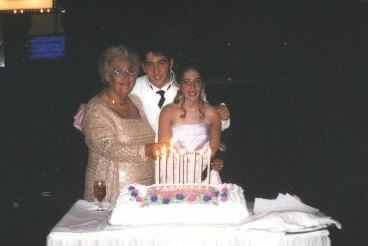 Same with my Grandmom. I'll always treasure my memories of spending Saturday nights with her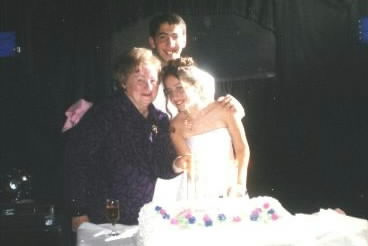 Wait! There's more pix of the party. . .