And it wouldn't be a true B'at Mitzvah experience unless everyone danced the hora and lifted me and my family up on chairs


Daddy must be an old pro at this. Just look at that smile.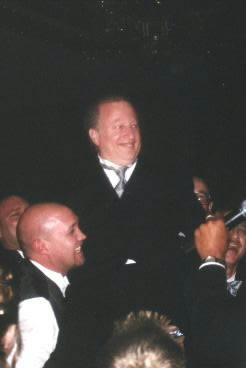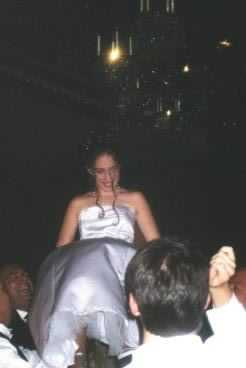 What a riot! I could stay up here all night. On the other hand, Mom looks like she's ready to get down, don't ya think?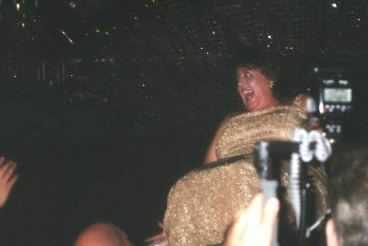 My party is almost done.
We all had so much fun. . .