. . . but in the year 2000, the family looked awesome!!!
Here I am with the Snyder side of the family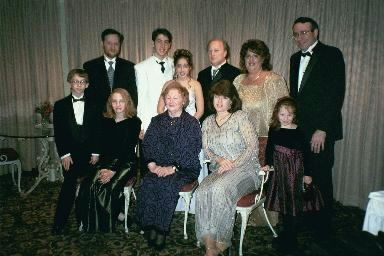 Here I am with Bubby and my cousins from the Simon side of the family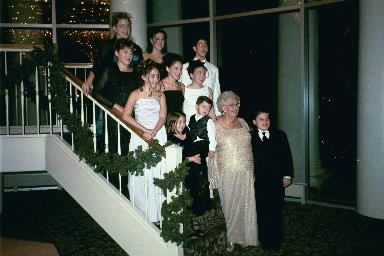 Doesn't everyone look fantastic in their tuxes and fancy dresses?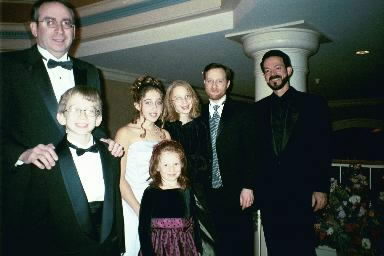 Grandmom looks so happy surrounded by all of her grandchildren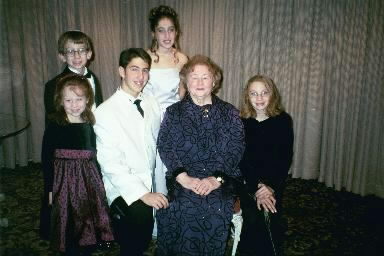 Can you believe that's Victor's mother, not his date? They really look amazing, don't they?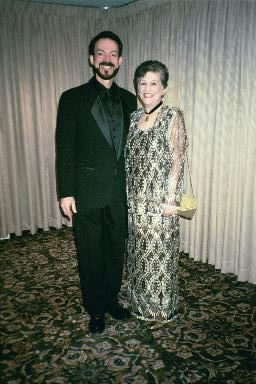 Martins West is such a gorgeous place. Just check out the chandelier and the velvet couches. Cool vase.
My cousins are waiting patiently for the festivities to begin.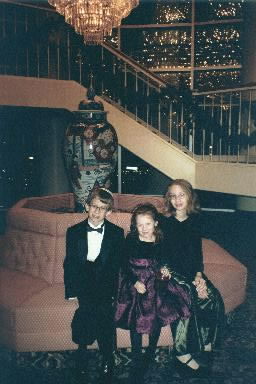 Click this button to jump to my "Reflections" page.
Use my Quick Poll to let me know what you think
about my site